Though Aaliya's birthday was on the 28th, celebrating wasn't really feasible considering it fell on a Thursday. So, we?did it on?Saturday. Initially, it was supposed to be done at a chalet, but, haiz, shall not talk about it again. It was a small affair with very few guests invited, didn't take a lot of pictures since our digicam was down. Thanks to those who took the time to celebrate Aaliya's first year mark with us. For those who could not make it, rugi, kek sedap, uuuuu… Heh… but thanks for the well-wishes, nonetheless.
So, we had a little makan-makan at our place for a few friends and then off to my aun'ts place for a BBQ cum Karaoke?party with family.
I ordered this cake from Myssaliana@multiply. It tasted really good, though I didn't have the heart to eat the piece with Aaliya's face. *lol* In fact, it's still in the fridge!? Thanks for the cake, sis! And at the BBQ-Karaoke party, my mum ordered a Swensen's Ice Cream Cake. Yum, yum!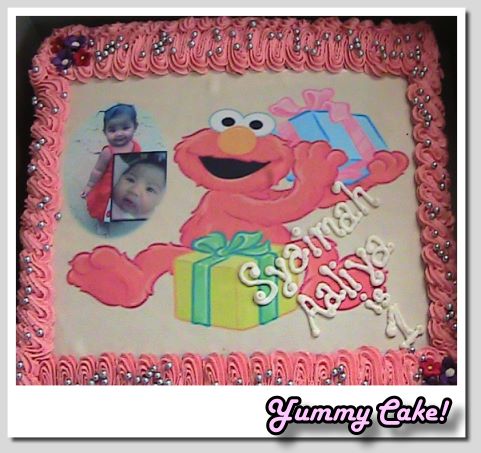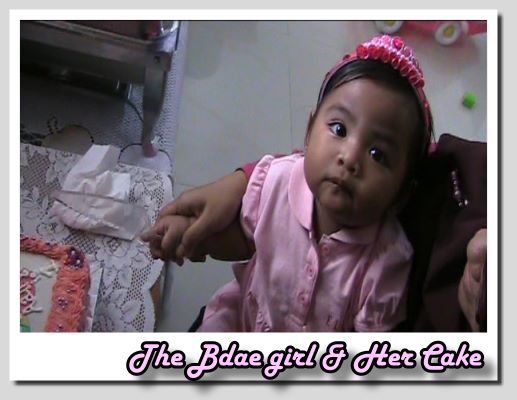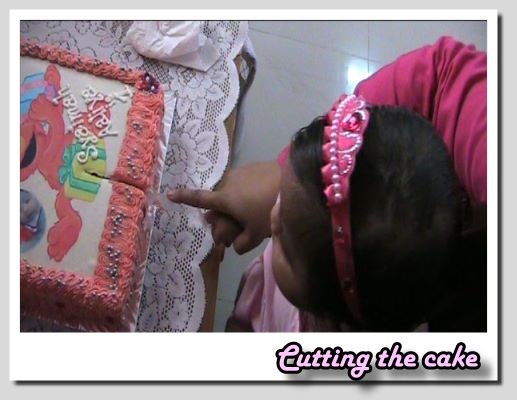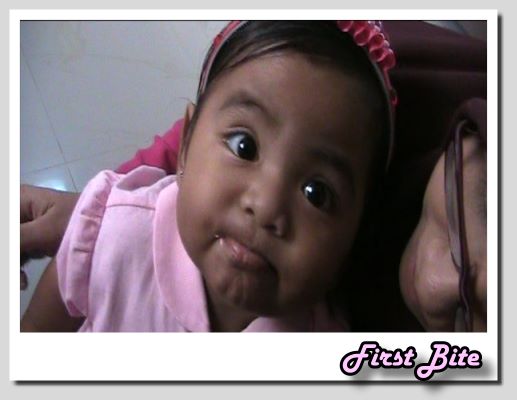 Our tiny little abode is running out of space to park Aaliya's throng of vehicles. Thank you, all, for the prezzies. Thanks to Auntie Suhaila & Uncle Noh for the vouchers, though it's waaaaaayy?too much! Never mind, will blanja you guys in KL next week.
?And also, to my sis' friend who gave Aaliya this gorgeous Dora diaper cake. Thanks!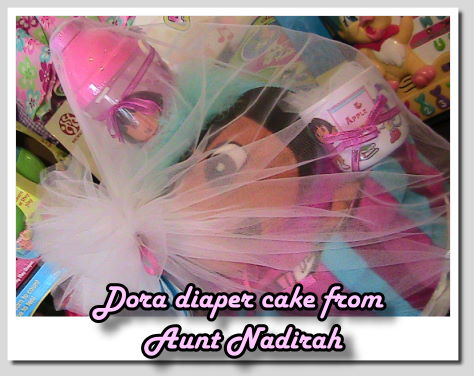 Prior to the celebration, though, we brought my lil' girl to the doc's. She had been coughing hard the day before. Though the doc gave me some not so nice news, I'm gonna make sure that I'll do whatever I can for him & her. I'm a mother. And it's on me to take care of them.?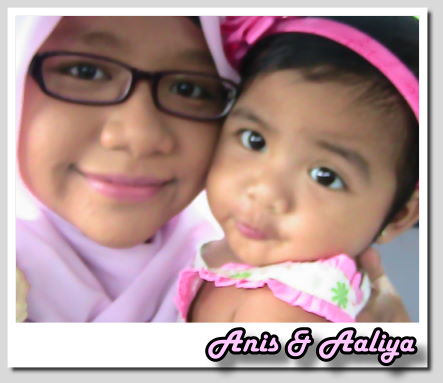 I love you, Syaimah Aaliya Binte Mohammad Shaifudin.
And here's to growing up!
Filed under:
My Life
—
2 Comments »