Caught New Moon on Thursday. Went for the earliest slot @ 1030am to avoid the crowd since I was afraid it'll make me nauseous. It was quite frustrating though to see so many teens already present at the time. I don't particularly enjoy the way some teens behave in the cinemas, like commentating as the show went on. Or how they hover around to find their seats when they come in late, obstructing other people's view and all.
But thank God, the theatre was as it should be. And I enjoyed my movie and I was pleased that Dy did not sleep and in fact, got into the show so much, that he hated Bella at the end of it, calling her all sorts of names I shall not reveal here. I, of course, was feeling the way I was after reading New Moon. Sad for Jake. And that guy played Jake so well, I actually wanted to cry~ *lol* Oh well, can't wait for the DVD to come out so I can watch it again.
As I type this, I'm actually glad that my appetite has started to pick up. I managed 3 small meals today when I could only manage?2 very small portions for 2 months. I don't feel as nauseous and I could do some?housework today. Have to remind myself not to carry Aaliya too much though cos' I'm already feeling the strain on my back and sometimes my tummy.
And oh, lemme introduce y'all to our current hobby cum indulgence. Ok, indulgence more for me since some things were bought 'impulsively'?due to my wanting them. It may?sound like we're?kinda outdated for most people but we've?had?to save?up a long time for these. We had?a lot of other?priorities to put in front?before finally splurging. To each, his own, yeah? And good thing my bro chipped in as well.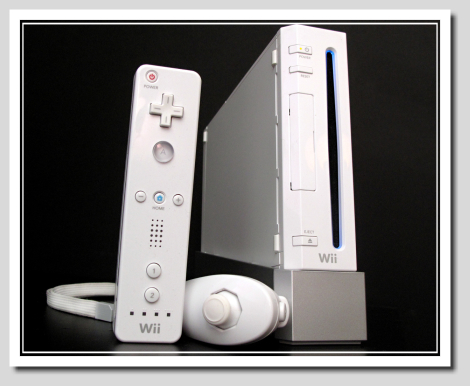 Typically, the?console came with this: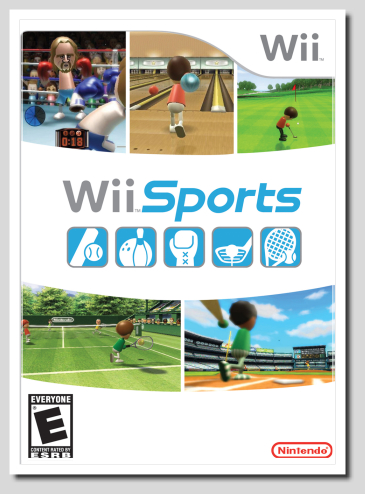 And I don't think it'll be long before I buy the other Sports expansion as well. First time I tried the boxing game, my tummy ached, so, I wasn't allowed to play that anymore for now. Next, we also got….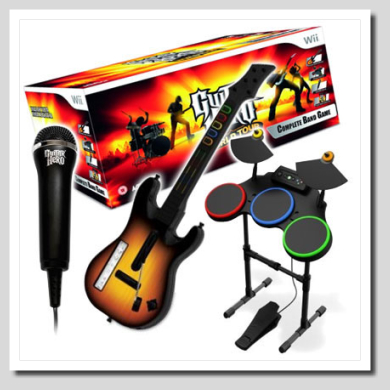 Thanks to Suhaila and Noh, we were hooked on the game so we decided to get the set as well. My younger sis was delighted since she's a music kinda person, and though I suck at coordination, it does provide much needed entertainment.
And lastly, this being my indulgence, I persuaded Dy to get a Resident Evil game. Dy was actually aiming for the Mario game but, somehow, I just felt like playing a shooting kinda game. Again, I really suck at shooting games but I was compelled to play nonetheless. Persuaded Dy to buy the Shot Blaster as well, to feeling-feeling as if I was really using a gun lah… *lol* As for Mario, we'd prolly get it soon enough as well…? =D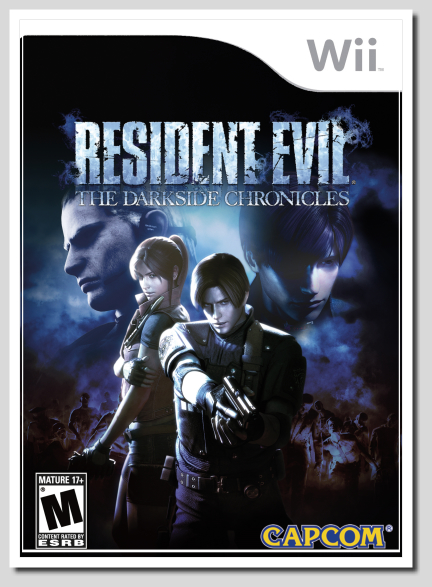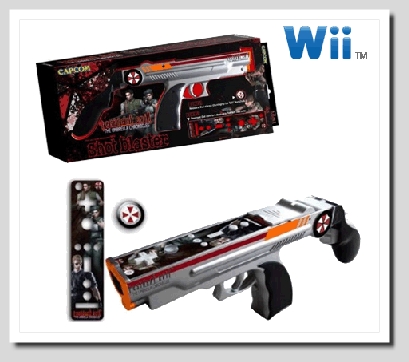 Obviously, the game has a lot of moments which shocked me, but it's rather fun. I would never get Silent Hill though. Had the game on PSP and it freaked me so bad I almost threw the game on the ground.
So, if you feel like?pulling a trigger?at someone's head?, come over to our place and we can shoot the hell out of some zombies.
Witt, Limah, kalau nak main bowling, aku leh bawak and we can congregate rumah Witt. Kita bowling dalam rumah je sudah.
Aight, time to rest the back and eyes. Thanks for the prayers people. Continue with it, yeah? Heheh… sorrie.. thanks!
Filed under:
My Life
—
Leave A Comment »