These past few days, been feeling kinda dizzy and nauseous. Especially when we're in the car. Guess my motion sickness' coming back. No. I'm obviously NOT pregnant. I'm assuming it's just the weather. Everybody's contracting something these days.
As for it being December, alhamdullilah, with the extra moolah, managed to save up for us and for Aaliya. It's better?for me to be?uber-frugal being the Chief of Finance in the home. The economy doesn't sound too good for small fries like me & Dy. But for this December blessing,?thanks, Oh Allah. We couldn't ask for more.
Speaking of Aaliya, remember some of her Raya pics? Managed to make a REAL comic out of them. Ok, I'm a late-bloomer, but I get there. Heh.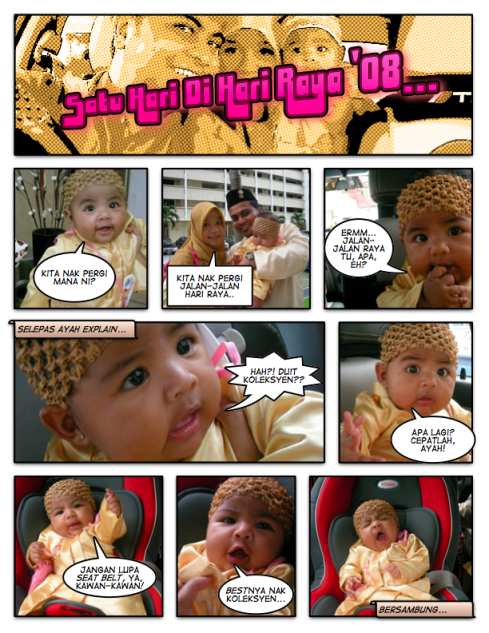 Filed under:
My Life
—
3 Comments »