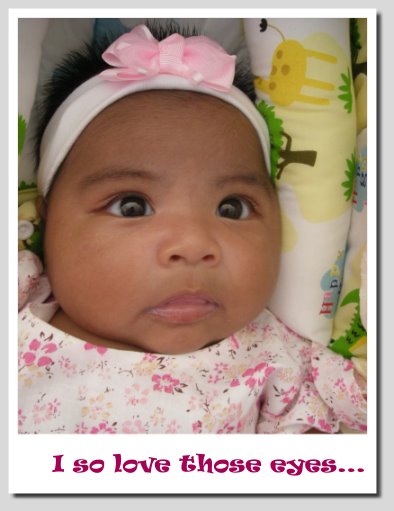 Just a few more days till our baby turns 2 months old. She has finally started smiling/laughing when we talk to her. It's as if she understands what we say to her. I mean, not like she never smiled or anything before this. Only, these past few days, she's able to look at you, and smile or make sounds when talked to. And after finally figuring out how to snap Aaliya's pics without missing out on snapping her smiling, here they are. (I got so fed-up with people asking me whether Aaliya is a boy/girl. i mean, if she wore blue or a hat, I can understand. But if she wore a headband, asking me that question, is a bit ridiculous, right? i told Dy, if anyone asked me that question in this outfit, I swore I would punch the daylight out of him/her. Sheesh.)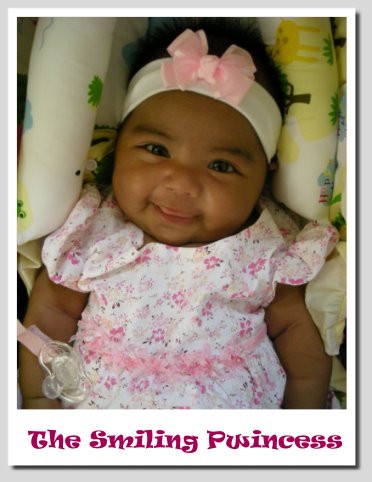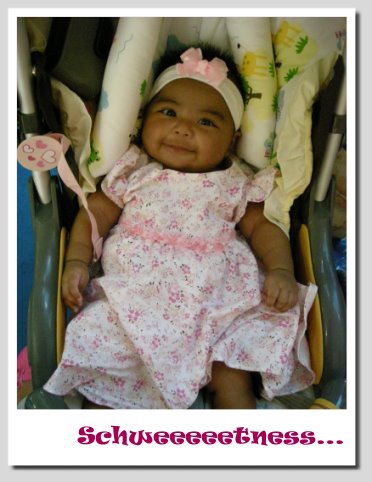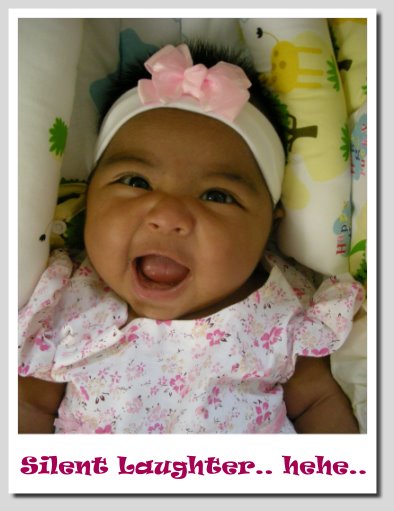 Since she has eyebrows unlike her Iboo, her frowning look is so obvious. She can give me the "The Rock" eyebrow raise like her Ayah, too.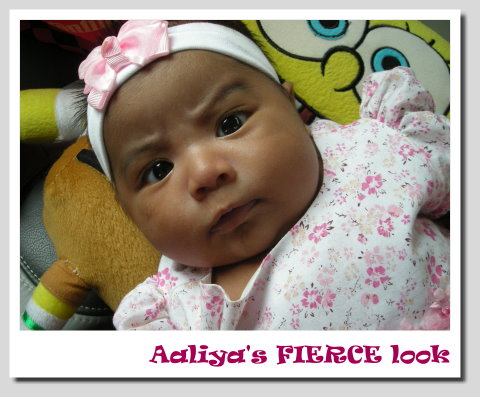 I tried putting her side-by-side with Patrick since she was in the same colour code. This is what happened. Haha.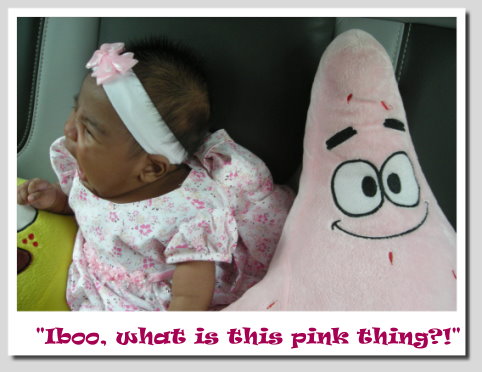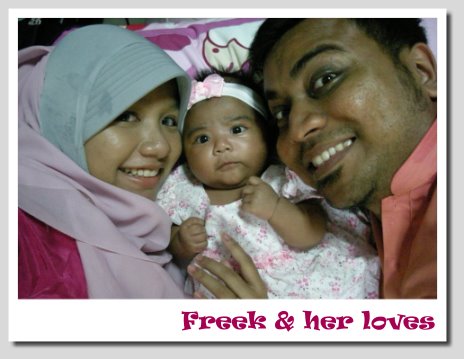 Tomorrow, she'll be having her check-up at KK. I wonder what the doc will say. Aight, I need to look after her now. Can't bear to leave this cuddly-wuddly girl by herself. But before I end, my congrats to 2 new mommies I've gotten to know about in this blogging world, Sis Dila and Sis Alatriel. Both gave birth to pwincesses as well this July. Alrightey, see ya.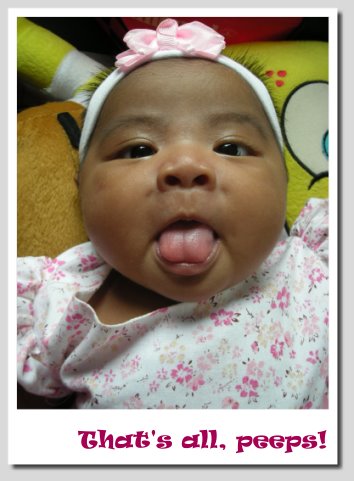 Filed under:
My Life
—
5 Comments »