Was browsing through some pictures I'd transferred into external hard-drive some weeks ago, and saw the picture you see at the top of this blog. Something I did like, 3 years back or so. I kinda miss having the time to revamp blogs like I used to during my NIE days. Back then, there weren't lesson plans to do and no lessons to prepare. Ah well, with that said, I still am thankful those NIE years have passed.
Shall be recycling some old pics from time to time. I don't really know how to manipulate this Word-press stuff but even if I did, I wouldn't have the time.
Anyhow, went out with Tween-O today. Saw her at her dad's shop and so, asked her for jalan-jalan. I went hunting for something I've been trying to get for a week now. Twister ice-cream. That green and white swirling ice-cream with red core. I've been having cravings of eating it the whole week. Even have the taste in my mouth a couple of time. Last time I had Twister was like, back in Secondary Sch. Yikes. And don't worry. It's normal craving.. not the pregnant or the dying(I hope not) kind. But couldn't find the ice-cream in Geylang so me and Tween ended up getting this: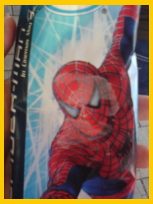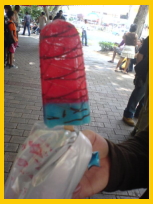 Haha.. I am, as you all know, a sucker for Spiderman. And it was really, very the tempting what with the hot weather and all. Psst… Tween and I went to Tampines after that and saw this bread shop. The logo looked like a certain deli from a certain Europe country, aye? Hehe. If I'm the last person to have noticed it, it just goes to show, it's been a long time I've stepped into Tampines. Gah!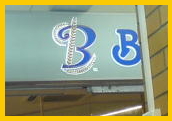 When I got back, I decided to find my box of movie postcards so that I could bring to school for decorating my workspace. My box of collectibles ranges from newspaper clippings, M&M wrappers(Star Wars), postcards, yadda, yadda. I have newspaper articles from 3 years back.. and my Star Wars sticker book dates all the way back from… uhum… 1996.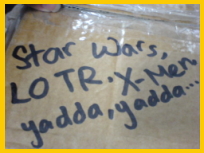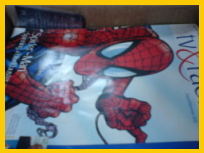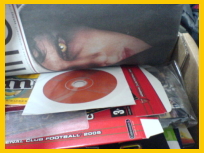 And oh, that TV Guide with the Spidey pic, was given to me by a friend. She was on a plane and saw the TV Guide and kept it. When she found out I like Spidey, she gave it to me. *lol* To Tween-O, *winks**winks*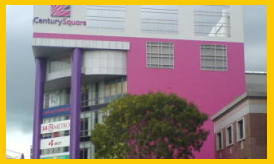 Filed under:
My Life
—
7 Comments »