We made a trip down to clinic today. Got Aaliya for check-up to get doc's opinion on the phlegm-y state of my lil' daughter. Alhamdullilah, it's not very bad but doc prescribed some nose drops in case it got worse. Doc also weighed her and guess what? Aaliya is already a hefty 5.17kg! Phew. That's kinda big for a 1-month old, apparently. Ber-musclelah aku tak lama lagi.
Anyway anyhow, after that, we went out for a while to grab a bite.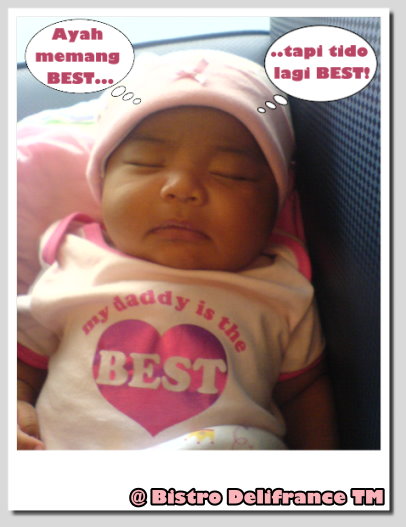 And finally got to snap a family photo of us. Hehe.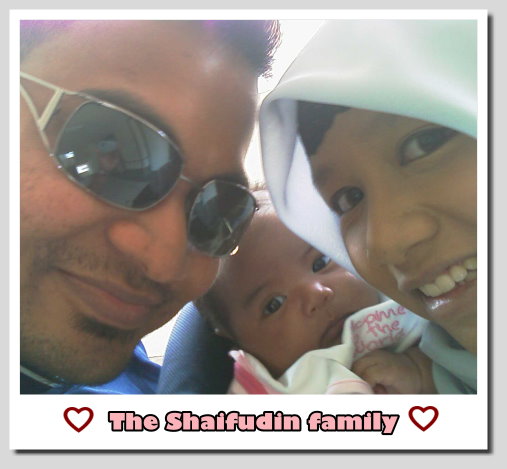 Since?we have over 400 pics of Aaliya, all taken on impulse this past month, let me share 2 of which will get me giggling every time I look at them. First up, her Yoda impression. Of course, Dy didn't like me juxtaposing the 2 together. Haha…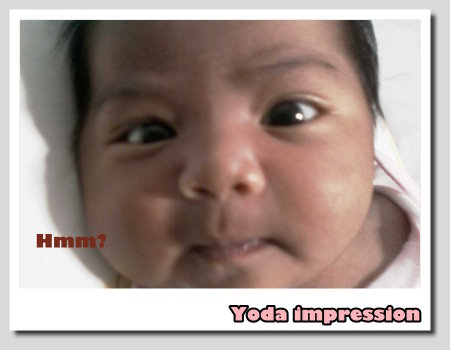 And secondly, her wrapped in nappy all ready for bath. I sorta made it look like an ihram and with her just-shaved head, how appropriate. Wakaka.. and notice her birthmark on the left arm?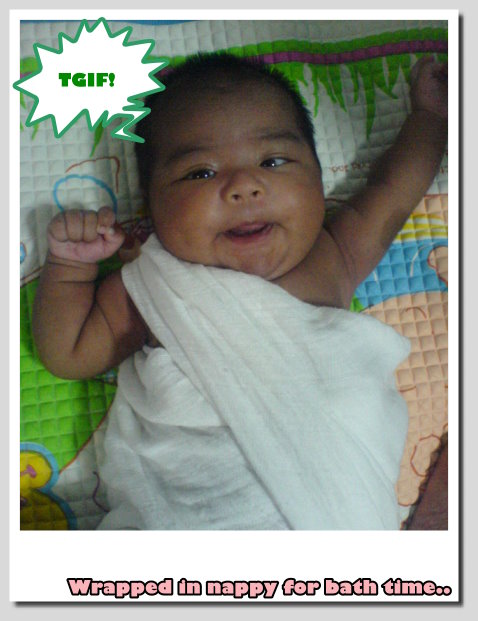 I think's Aaliya's gonna really be embarassed when she sees her pics in future. Hehe. But she really makes Dy & I smile even after a long night of looking after her.
I'm in love.
?
?
Filed under:
My Life
—
2 Comments »