I've been feeling under the weather a few days ago. Alhamdullilah, I've recovered.
However, the bad thing is, which makes me feel absolutely guilty is, I've passed my germs to my little baby.
Now, she's having flu and cough. I tell ya, when she coughs, it breaks my heart cos' you can hear so much phlegm in them. What's worse, she can cough continously for like more than ten times at a go and her face goes so red that after she stops, she looks so tired and desperate for air. Furthermore, there's mucus stuck in her nose as well which makes it hard for her to breathe sometimes. Really breaks my heart.
Please pray for her.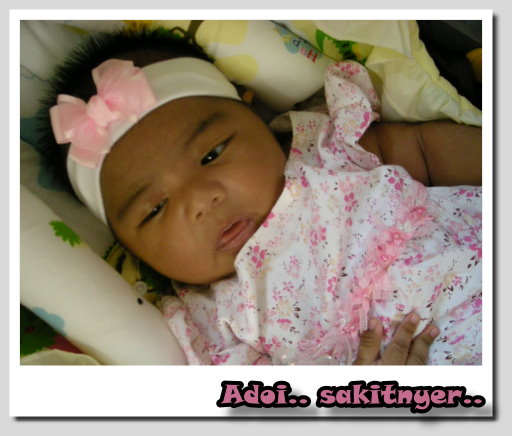 Filed under:
My Life
—
1 Comment »