(Aaliya's blog updated, too. =)??? )
Finally, the heat of all this F1 hype has died down now that it's finally over. Must say I was quite put on the edge of my seat seeing all those cars whizz by and me being me, I was rooting for the one with the greatest challenge, the Alonso guy who was in last place to start. Good thing he won. Oh, I gave Aaliya a little shock when I screamed as one of the cars crashed. Heh. Anjat gergerl.
It's been extremely hot these days. Obviously, it sucks to the max especially when the kids get under your skin and all in school. But I try to look at it from the better point of view. That God is giving us more challenge this Ramadhan to test our faith in Him. And that's, kinda a good thing, yah?
Basically, preparation for Raya is almost done. Cleaning the room's next on the list. As I said, this year, it's all about Aaliya. I got my sis to paint a 'beanstalk' on one of the walls. I wanted to use it to chart Aaliya (and?her future sibling's..?*lol*)?growth. I'm happy with what my sis has done. And so, after that, I pasted Aaliya's pic according to the date I recorded. The next charting will be in November. Making it kind of?a every 3 months thing.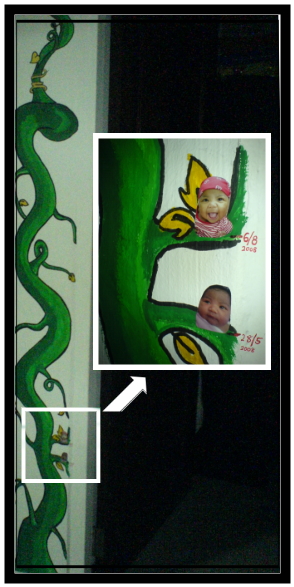 Dy, Aaliya & I?have 2 sets of matching costumes. I'm borrowing one of my mum's so, that's another set. Haha. It's sucky that I'm not able to fit into much of my siblings & mum's clothes due to my increased boobs & butt size. Haiz. And buying new ones isn't exactly cheap. Besides, I'm more engrossed in buying for Aaliya & Dy than for me.
And please. Don't make me go Geylang anymore. Please. It's so damn hot in there. (our fault for going near the noonlah actually, but still… the crowd. Goodness.)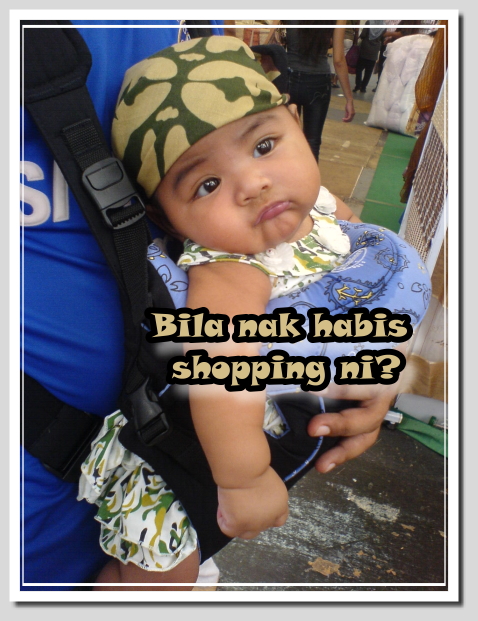 Filed under:
My Life
—
3 Comments »