I've been AWFULLY busy these past few days or more than a week I should say. I shall not elaborate cos' it'll only bring such heart pain.
Anyhows, a shout-out to my babe Witt, who turns a fresh 17 (+10) years of age today. With a very, very nice prezzie from her Big Ben. *wink*wink*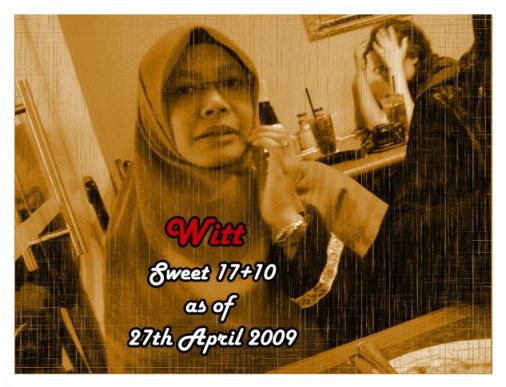 Other babes who have also turned that number are…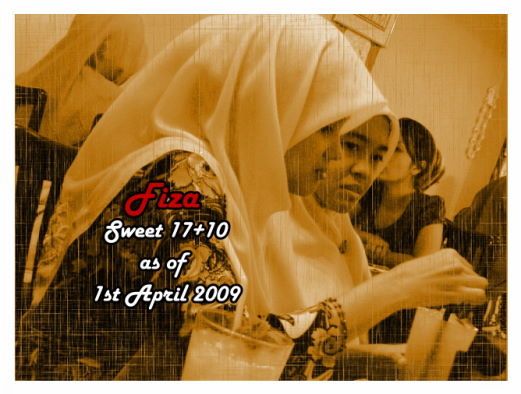 and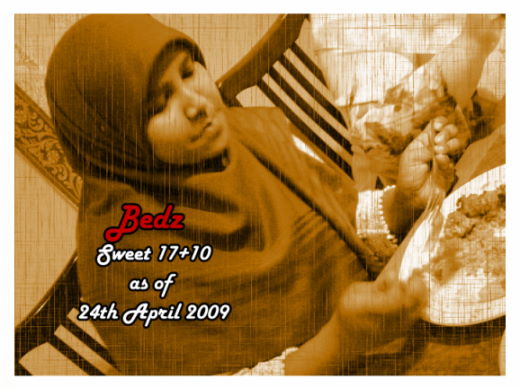 My apologies if I had not wished you guys via sms or anything. Sometimes, age catches up with me. Not that I forgot in the first place but when I get the time to actually do it, I forget. Sigh.
And to my one and only lil' precious, tomorrow's the 28th, so…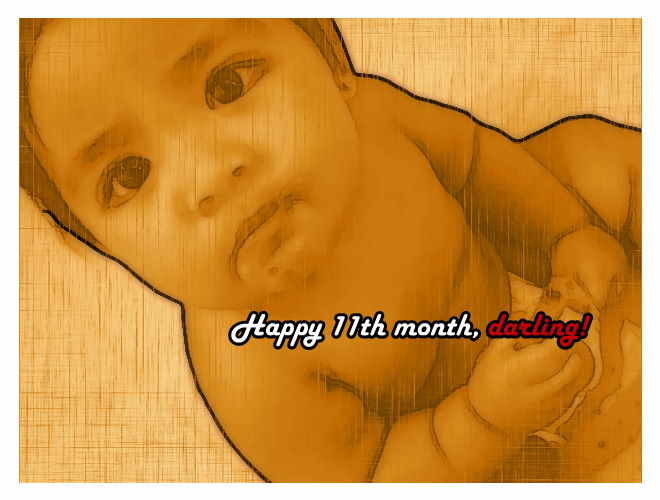 Back to work.
Dang!
Filed under:
My Life
—
Leave A Comment »