Heya. Been a while. Busy with school stuff and all. But, having said that, time, as cliche as it may sound, really does fly.
I mean, now it's coming to the start of 8th week. And that means Term 2's coming soon. Faster than we can imagine.
Term 2 would be a challenge, too. Besides the all important mid-year exams, that'll also be the time I've to overcome a few hurdles myself – giant feet, water retention, big, bulging tummy, shortness of breath going up & down the stairs to classes, back ache and stuff. Time draws near. And just thinking that next week is the end of February, it makes it all sound rather surreal. By the end of Term 2, Baby A2 will be born, and you shall see if my family quartet is going to consist of? a pair of gorgeous lil' girls whom I will dress matchingly (if A2's a girl, that is), or a lil' boy for Aaliya to play "BOLL!" with.
Anyhows, this past week had been good. Happier than the previous. Glad a lot of things have been sorted out. It's a journey, so, there are bound to be bumps. But yeah, learning…
So, I've uploaded the Kg Clan pics in FB. Here's just a few other pics I just took within the week.
Brought Aaliya swimming after so long. In the noon, it looked like it was going to rain. Was afraid had to cancel it but I know my dad will bring her play in the rain instead. But the dark clouds cleared, so we brought her to Tamp for a swim~
Naturally, she was ecstatic,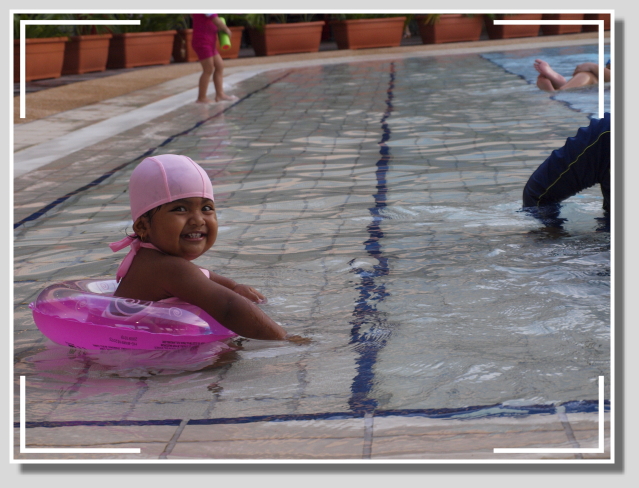 … practised her strokes,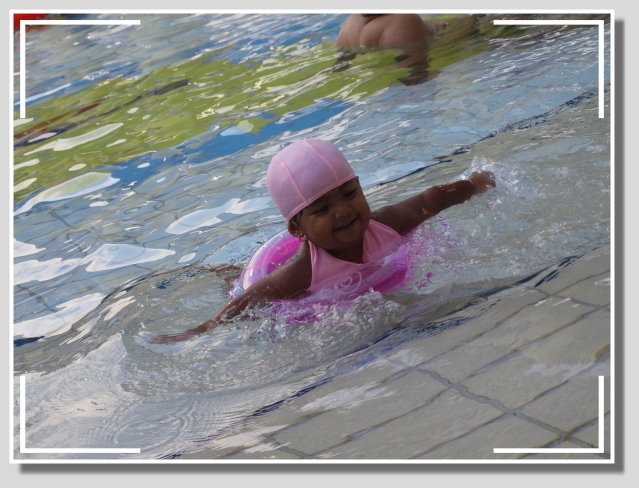 … explored the waters,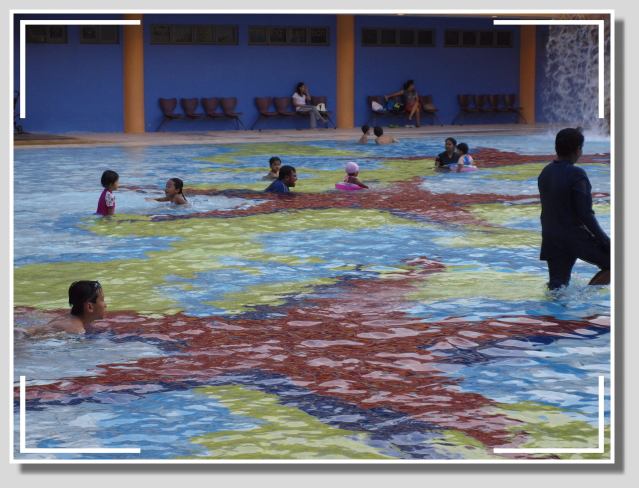 … was very happy,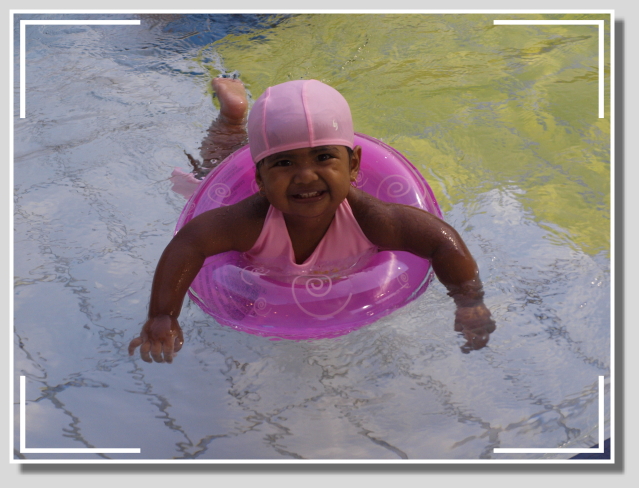 … until it was time to go home. *lol*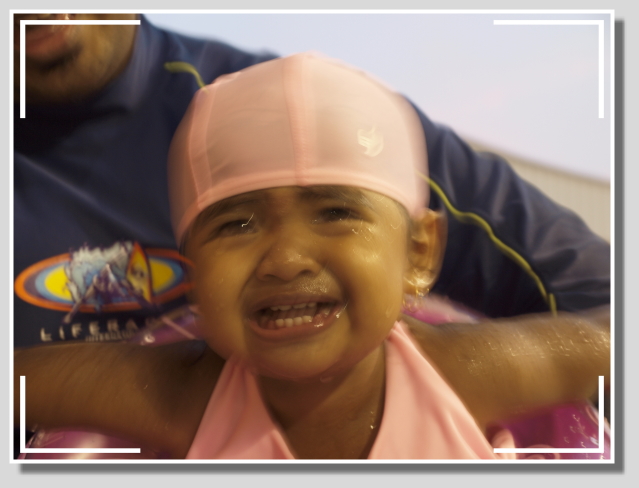 On Saturday, brought her out with her God-father Noh and God-mama Suhaila. Heh..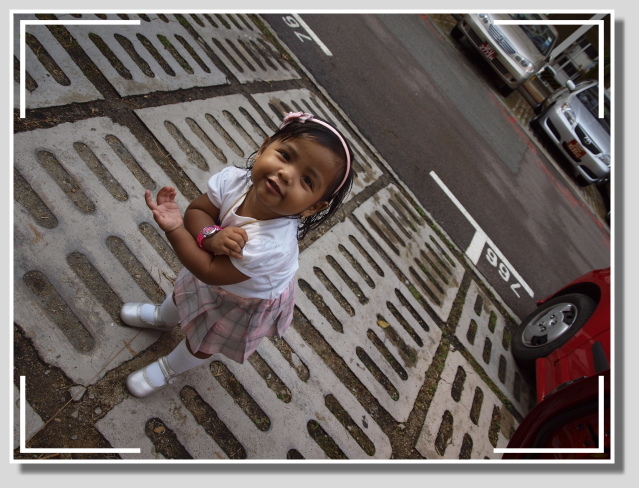 Wants to pull out her "Aaliya" necklace and hold it instead.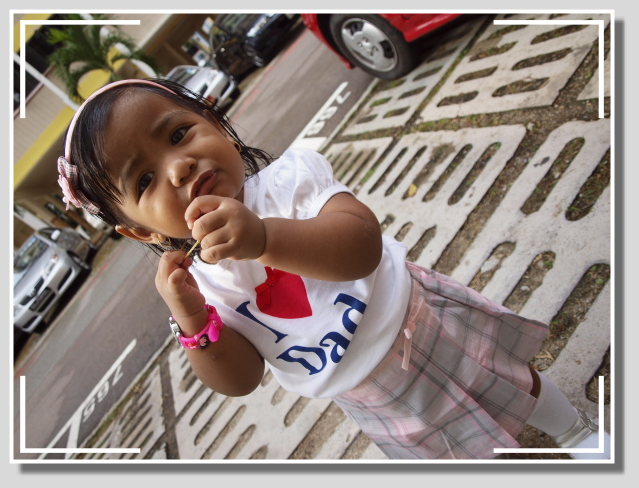 But, yeah, I like that pendant on her…
So, it's a Sunday. And next Sunday is a happy day for me. Currently, my most important item in my handbag is my Burberry wallet.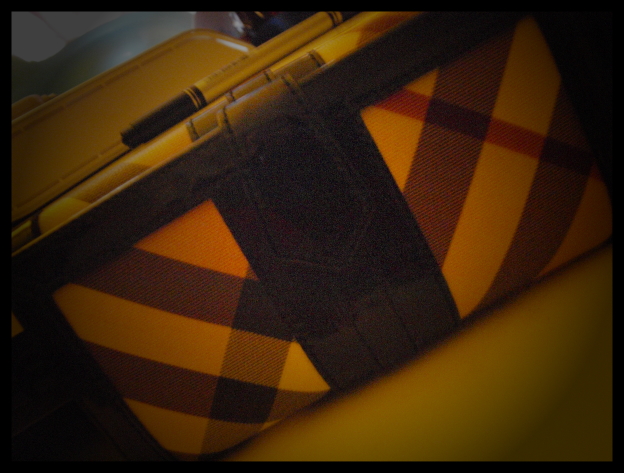 Basically, because of the 2 pieces of paper that's inside of it.
*grins*
Blissful!
Filed under:
My Life
—
1 Comment »