Not from me, of course. =p
My sis-in-law gave birth to a very cute lil' girl early this morn. Came earlier than her due date and normal birth.
Please do not compare the size, yah? Cos' they?were produced by 2 sets of very different?mums & dads?in terms of size. Hehe. And hey, one came out at 2.4 kg while the other at 4.025. So, go figure.
Here's presenting, Siti Fatimah Nashibah Binte Muhamad Fauzi, Aaliya's very first direct cousin. =)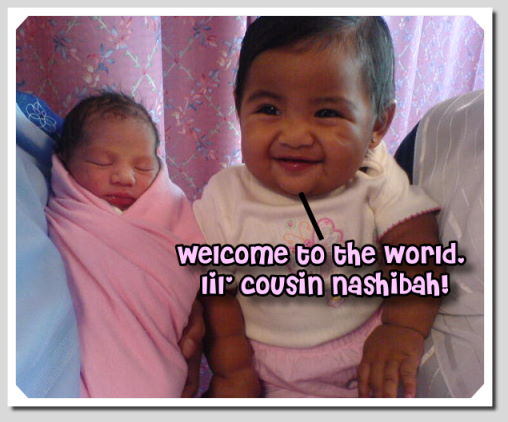 Filed under:
My Life
—
1 Comment »