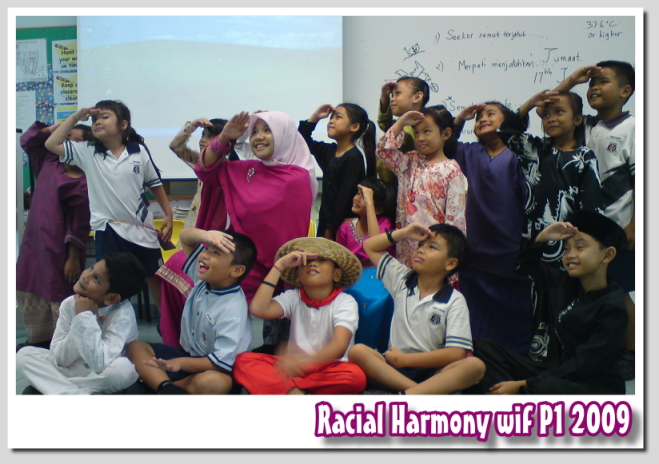 Yesterday, I was 'feeling-feeling' Kuch-Kuch Hota Hai so I came to school wearing a Punjabi suit complete with bangles and long scarf. Hehe. Pst. As you can see, anak murid aku masuk ajar semuanya. At least this year's ah.
"Wah, Suhainis, you look like a bride today!"
"No, I just look bright." *lol*
Anyways, those kids are my P1 batch this year. Quiet bunch, but they LOVE singing. Nice peeps. And speaking of kids, here's my one and only. For now. For a while. *lol* And oh, all pics taken with my new W995. Hehe. Think I'm a-liking this phone. Will get my Blackberry end of year though. =p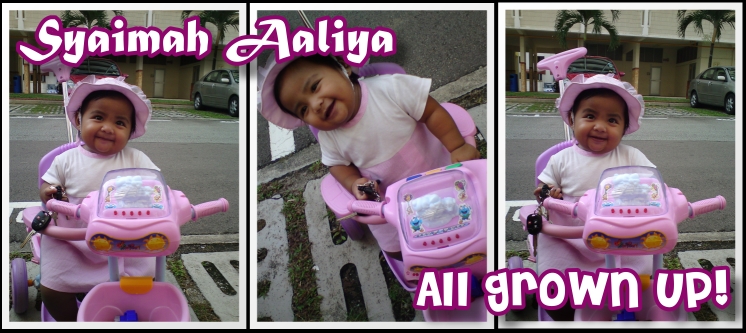 And as per the title… I love bringing her swimming. Just look at this.
Biasa. Macam ayah dia.
Kata Anak KATAK. =p
Filed under:
My Life
—
2 Comments »