A visit to the gynae always relieves my anxiety on how the lil' one is doing. Contrary to what my colleagues were commenting, I DID gain weight. I was puzzled why they said otherwise although I myeself KNOW & FEEL that I've gained.
But more importantly, Baby A2's doing well for the moment. At 11cm now, he/she is growing just right for his/her number of weeks.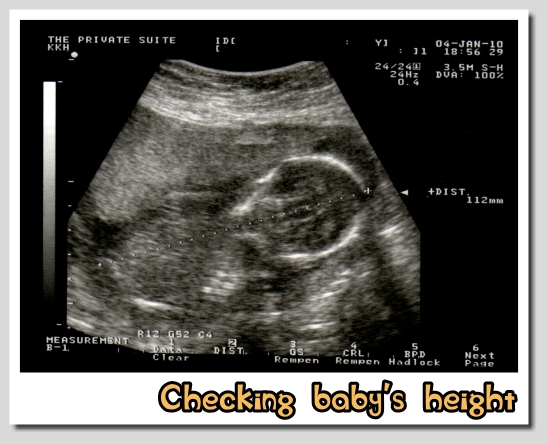 And it is true that second time mothers?get to feel the baby's movement faster? than in the first. I can feel him/her bump lightly agaisnt my tummy every now and then as he/she floats in there. Anyways, as gynae moved around for a better look, Baby A2's left hand was up by the cheek area.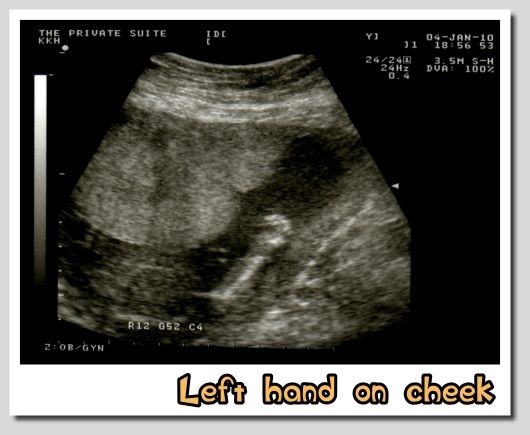 And moving in closer, the full front of him/her. It made me really excited to see him/her. Dy was there, too. And Kakak Aaliya as well. Heh.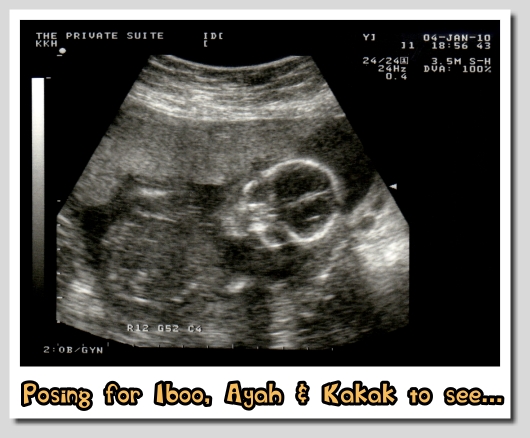 As for gender, I'm hoping to see that by the end of the month for my 5th month screening. Whatever the gender is, doesn't matter to me at all. I'm just excited to know.
Won't be revealed though. Heh.
But mostly for me, I'm more excited to know that his/her development is going on fine.
Aight, gotta catch early rest for work tomorrow.
Cya.
Filed under:
My Life
—
Leave A Comment »