Currently, Aaliya knows how to give kisses. Hehe. The kind where she moves towards you herself, and plants a 'smooch' with her mouth wide open. After kissing, she'll clap her hands cos' I always encourage?new and right things?she does by clapping hands and so she's in the habit.
She does it especially when you lie down beside her and 'sleep'. She'll move towards the sleeping person, and kisses. Hehe. Which is what I always use to wake Dy up these days. I'll get her to move towards Dy, and kiss him. (although sometimes when she gets tired of kissing and gives a tight slap when?he doesn't wake up. *lol*) Either way, it's such a wonderful sight to see her being able to do more things now than before. She especially loves kissing babies! When she sees a baby, she makes so much noise to make you bring the baby nearer, afterwhich she'll kiss the baby. (Though one time, she suddenly smacked her cousin Nashibah on the head after kissing her?which taumatised me cos' I was carrying the few week old baby at that time.. this girl has quick hands.. goodness)
And oh,?Aaliya knows how to 'salam' by kissing a person's hand too! Loving, loving it.
Am glad that I've been able to see her development for the past week of holiday. Especially when I get to cook for her. This girl now eats rice. Tried chicken rice and she also eats it, with lots of soup. Alhamdullilah, she's been able to take it and her stomach's adjusting well to it. Am training her to eat vege too so she doesn't end up like Dad the Carnivore. =p
Anyhows, congrats to Herman a.k.a Declone and wifey Hidayah(Winnie) on the birth of their baby boy, Hasif. He really looks like the dad but hey, babies change as they develop. And to the 2 new parents, welcome to the club!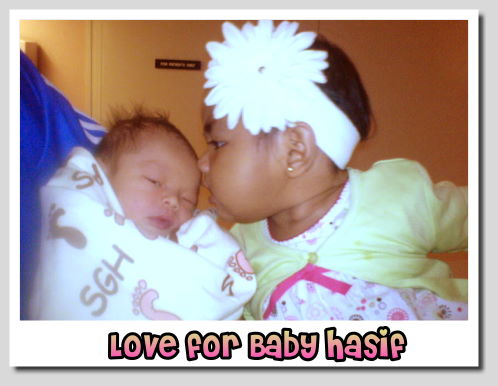 And if you're wondering what my title means, it's just one of Aaliya's favourtie word at the mo'. "Attay, attay". Hehe.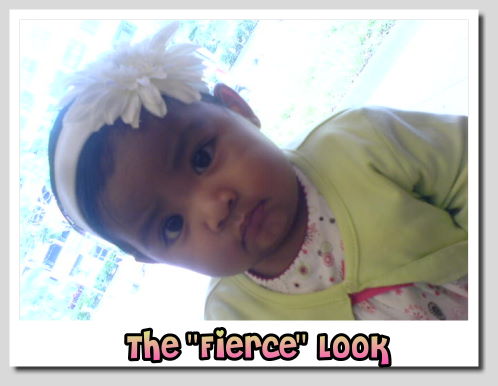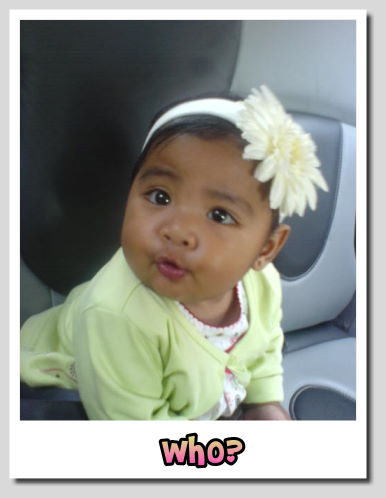 "Attay" sounds like "Adik", doncha think? *lol*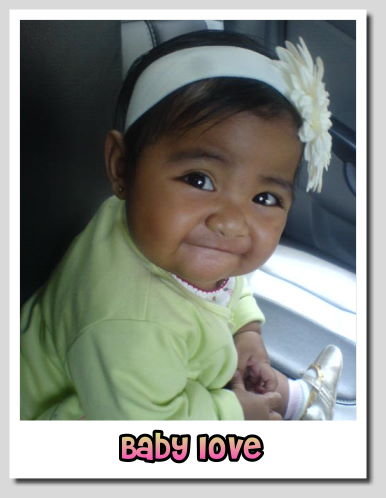 Filed under:
My Life
—
2 Comments »