It is pretty ironic how I yearn for the holidays to come during school term but when the time arrives, I actually am pretty stumped on what to do with it. 1 month of nothing to do, that can be a dream or a nightmare, y'know.
Basically, after seeing Dy to work in the morn, I continue sleeping, wake up at whatever time my body feels like it, watch VCD/DVDs till I can remember most of the dialogues, switch on the laptop and roam around a bit, switch off the laptop and continue stoning till Dy gets back. Of course when Dy gets back, I can't drag him out again since I can see how drained he is from all that walking around at his workplace.
Poor man.
It is hard for someone like me, who has problems staying idle, to cope with long periods of inactivity. Being idle puts a strain on my body and makes my brain think of the most craziest of things.
It is especially suffocating if I get the "No!" when I attempt to go out on my own these days. Just because I'm pregnant, extra strict rules are being imposed on me especially on rainy days like these. It's not like I'm terminally ill or something. But I guess the people around me just want me to be extra-careful this time around.
Dy told me to read. But I haven't been reading in a while and I'm already bored enough lazing and sitting around to laze and sit around reading. Besides, I like to meniarap when I read and I definitely can't do that too now. Which brings to mind, maybe I should start drawing again.
I think God has heard enough of my whinings. Hehe. Which is why He has finally answered our prayers. Alhamdullilah syukur. Finally, after a few attempts, He finally let it happened. And if all goes well, my holidays will never be lonesome again. Hurrah! I'm proud of you. Thank you for trying so hard to make life better for us and the future member of our little family. I love you.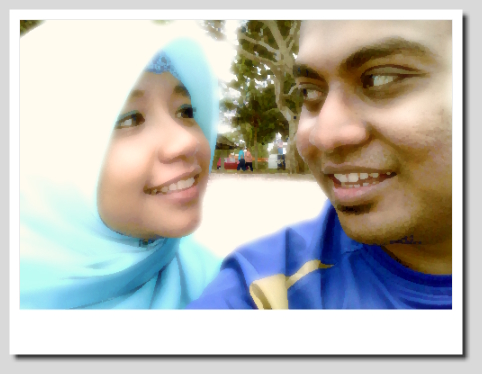 If anyone needs an assistant to do anything, please call on me. I'm simply bored to death around here.
You simply drive me crazy. In love.
Filed under:
My Life
—
1 Comment »