I just saw the New-Moon-trailer. Is looking real good. Am excited to watch it. Even if Dy doesn't wanna go watch it, I can use my birthday as a reason to drag him there since it opens 3 days before my 27th birthday. Gosh, that's old.
Speaking of old, though the men I ogle at are usually older like, say, Mr Dean-Winchester or Mr-Leonidas in 300, I am not ashamed to admit though, that the 2 guys who play E & J are yummylicious too. *lol* Lookie here..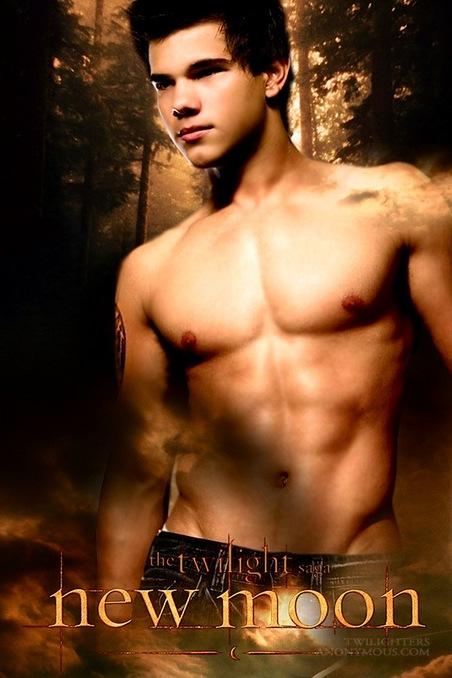 Ok, Dy's gonna freek out with this entry, but hey, like my girl Witt says, we ARE entitled, right, babe? This boy's just, you, know, boyishly cutelah. Doesn't help that the character he plays in the book is even more loveable. Oklah, not like I'm a paedophile or something till I wanna ogle or drool at but he is kinda cute. You know, what's wrong in appreciating cuteness? Haha. Saw him in that Shark-boy movie few year back, sooooo cute ni anak.
Oh well. Maybe I'm just a sucker for vampire and werewolve movies. Speaking of which, Mr Van-Helsing is so yummy too. Gosh. I am so way over my head here but hey, I'm entitled. Remember? Hey, if anybody remembers a certain vampire movie in the early 90's about a gang of teen vamps, please tell me what the title is. I watched it as a kid and I liked it but well, it's been many, many years since I was a kid. So yeah. *lol*
And on another excited note, can't wait for tomorrow. Will be gone to KL till Saturday morning with Aaliya's Uncle Noh & Auntie Suhaila.
So, till then.
Adios~
Filed under:
My Life
—
3 Comments »