I had fun with Witt and Tween-O last Thursday night. We got ourselves to Vivo since I needed to get a new bottle of MAC. Walked around a whole lot after a hearty meal.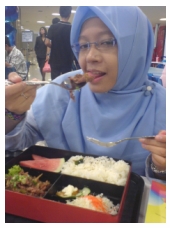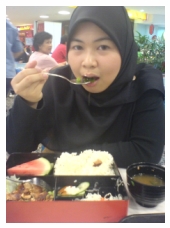 Witt and Tween-O doing their best to endorse their meals. Witt had Beef Bento while Tween had the Chicken one, right? Mashinun. That's supposed to be Korean for delicioso. Hope I got the right word. Hehe. Our champion endorser, Bedah, is still the reigning Queen of Mee Siam endorser, though.
As for me, with my stomach still not that well enough, I had to settle for..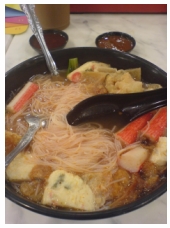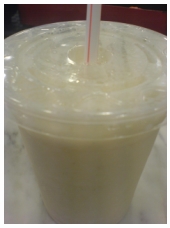 Yes, YTF. I couldn't resist my favourite Banana Milkshake so, I grabbed one of those too. Been soooooOOOoo long since my last one. Yikes!
Anyhow, it was fun catching up. It's been sooooOOOOooo long too.
And that was the case when Kak Mun came over yesterday. Been soooOOOOOoo long since I met her. So, did some catching up.. from 8-11pm to be exact.. hehe.. and yeah, it was nice. Oh, did I mention that I had a Mly Cultural Camp in the morn? It was fun, too. I mean, it was a chance to see which of my kids could act and dance. I'm quite surprised how much tarian steps they could master in just 2 hours – even the boys! And I take months to train my tarian girls, *pfft*.
As for today, it would mean the last day I play Sims for this 1st quarter of the year. Hehe. The next time will be during the June hols. *sulks* But yeah, trying to enjoy my last 2 remaining days off. Trying to pester Dy to go movies or something after work today. But then again, he usually brings me out for our traditional last-outing-before-her-start-of-new-school-term.
Hehe.. aight, I'm off. The more I type, the less time for gaming I will have. =p
Filed under:
My Life
—
2 Comments »