Aaliya will be 11 months old in just a matter of 9 days.
She has FINALLY started to crawl. I know it's kinda late for her age but yeah, for someone who has chunky thighs and even chunkier butt, it's quite a progress. That's 12 kilos of weight resting on her fours, mind you. But yeah, alhamdullilah, she's developing well at her own pace. I'm glad her teeth are not out yet cos' this girl has a… erm.. sweet tooth.? Heh. Made a few of these during the long weekend last week.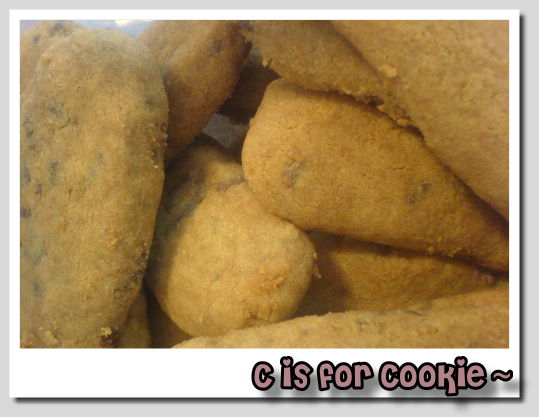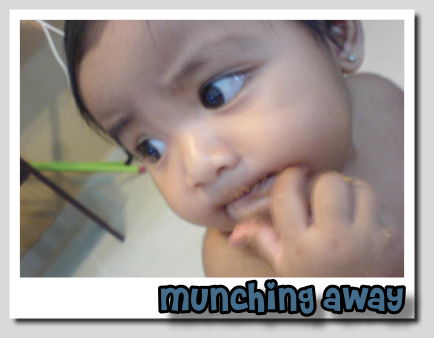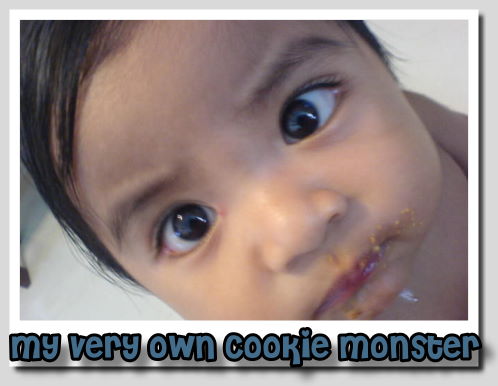 "Ibu" is a difficult word to say, unlike "mama" or "mak" which she has countlessly said in her daily baby gibberish. So, I'm quite contented that she has managed to say "A-bufffff" with all her saliva sprinkling on my face as she does it. Hehe. She follows my bro really well, though. When he says "Hello", she'll always "Hello" him back. So, I'm glad she's learning albeit different things with different people. And oh, bought htese the other day. If there are white sandals for men, I'll buy one for Dy. Cos' he dared me to. =p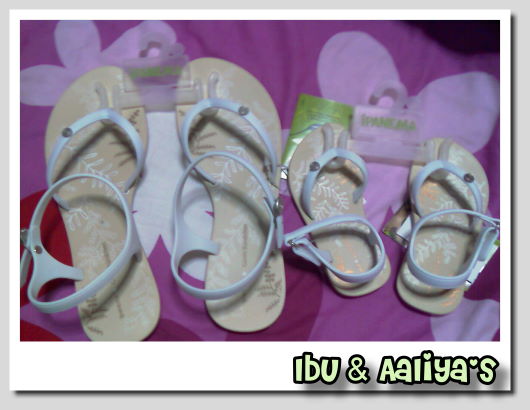 It's very difficult to get my girl to do anything for the camera cos' she's spontaneous and I'm not fast enough to record her and most times, she'll just stare at the v-cam with a "Wassat?" look on her face. But at Witt's request, here is Aaliya's vid which I was fast enough to take just today.
The weather has been awfully harsh of late. Last Sunday, got myself a lil' bit of a fever which kinda escalated on Monday. But didn't wanna miss the HML class I had to teach in the afternoon so, braved myself through the day. Tuesday though, couldn't take it so I had to report sick for the day. It's rare for me to get fever, flu, sore throat all in one go, but like I said, the weather, coupled with going in and out of aircon to outside temperature, it takes a toll.
Anyhows, am kinda stressed up with XM papers in need of vetting and all. I shall not blabber too much, but I'm just appalled by some things related to the aforementioned. *shakes head*smirks* And this upcoming week, I have an observation to go through and then there's the worry of not being able to cover lots with the kids. Sunday, will be the day I'll have to finish up all worksheets for the week + XM papers + observation + lesson planning. Sigh, enough to make me fall sick again, but I'm just perking myself up by thinking of the upcoming holidays. How excited am I for that?
This excited…
Bestnya jadi bayi. The simplest of things can excite you.
Good day, y'all.
Filed under:
My Life
—
2 Comments »