On Sunday, I went down to KK 24-hour clinic.
I had a wound infection which caused yellowish pus to secrete from my stitch. Somehow, the liquid found a 1.5cm opening in the middle of my stitch and oozed out. So I've been to and fro to polyclinic to have dressing put on it these past few days.
Ah well, meeting my gynae again tomorrow. Hopefully, it gets better.
Truthfully, although my family, the docs, the nurses and even Dy have nagged and reminded me about not carrying Baby Aaliya (since she's quite weighty), I seriously couldn't stay away. So, I know it's partly my fault that I've a hole in the middle of my stitch. Heh. But then, tell me… how can I resist?
Macam anak burung nganga tunggu ulat. Hehe. Siap dengan air mata seketul tu.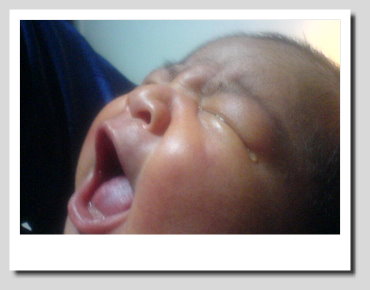 As of today, she's 2 weeks old! (pandai dia tengok camera)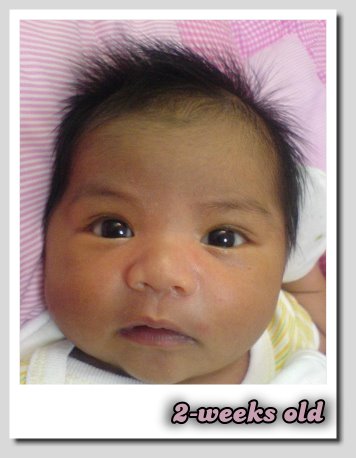 See the resemblance? =)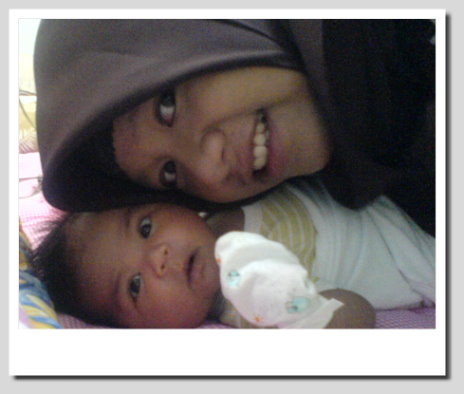 Filed under:
My Life
—
6 Comments »