Last year, Dy & I didn't really celebrate Raya. I was mostly nauseous and puking due to my first few months of pregnancy. This year, we celebrate Raya as a family of 3. In pink, gold and purple. Gold on Day 1, purple on Saturday and pink on Sunday. Ahakz.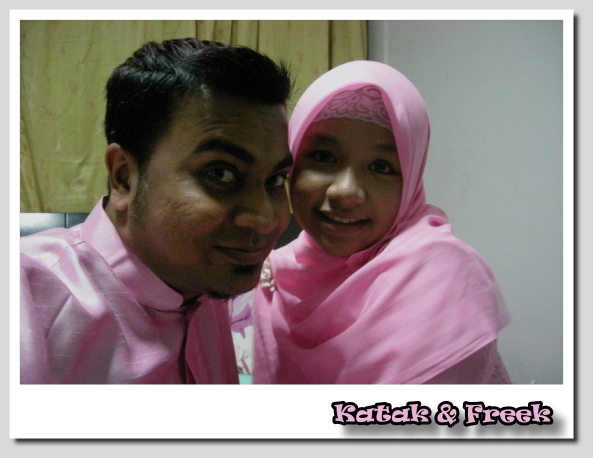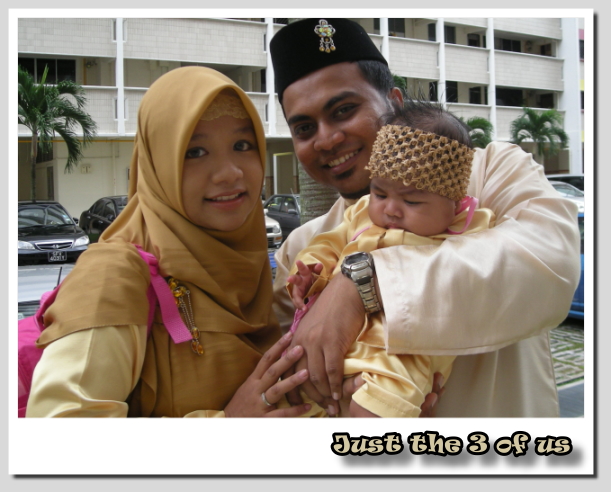 It had been fun going visiting with this little cupcake of mine. People were going gaga when they saw her in her kebaya on the first day complete with her?light gold shoes and her Dora sling bag I bought for her. Since we always spend first day of Raya at Dy's ustaz house, this year was no different. By around 3, her Dora bag was full and we went home to empty it. People who came to the house and saw her were like, "Cutenyer! Cutenyer!" and gave her the green packets though I don't really know most of them. *lol*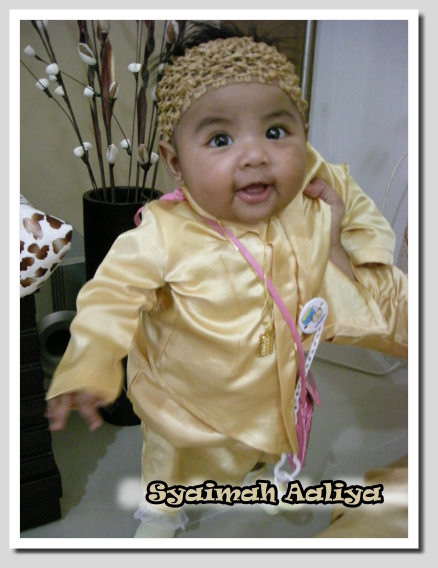 ?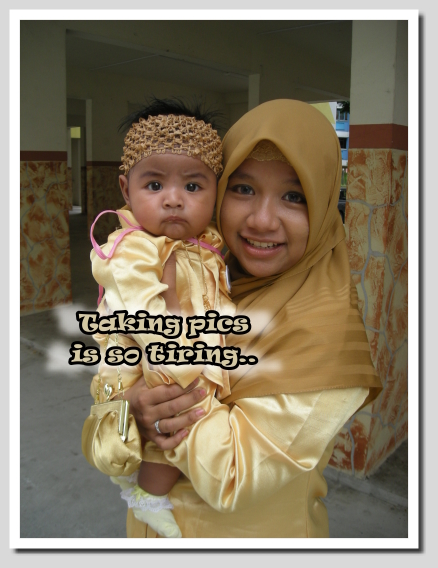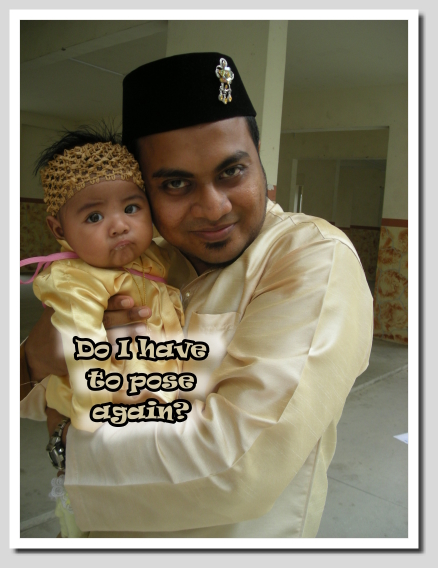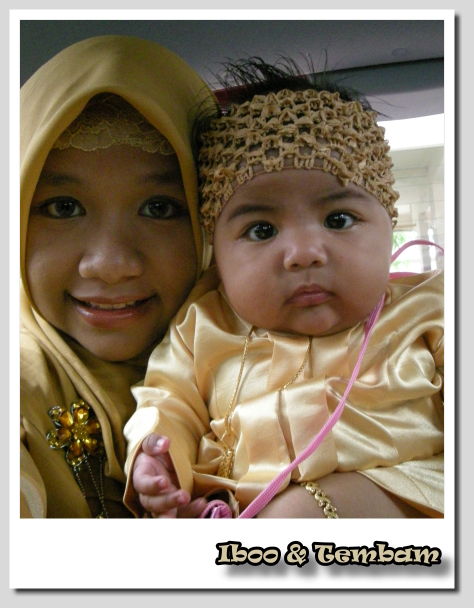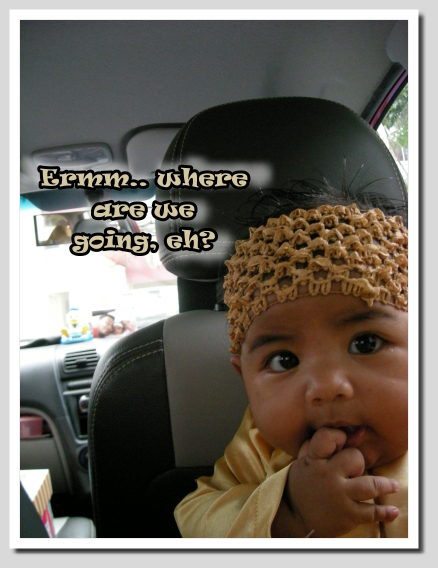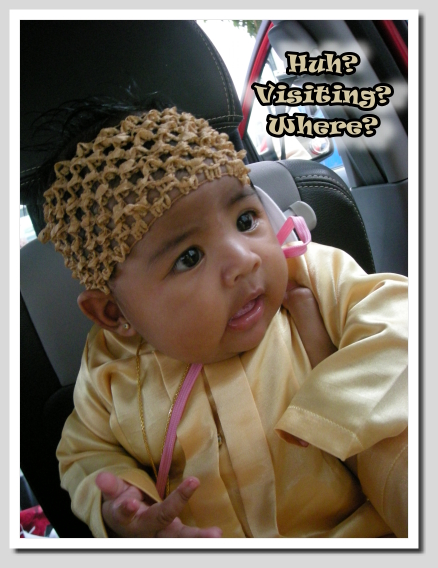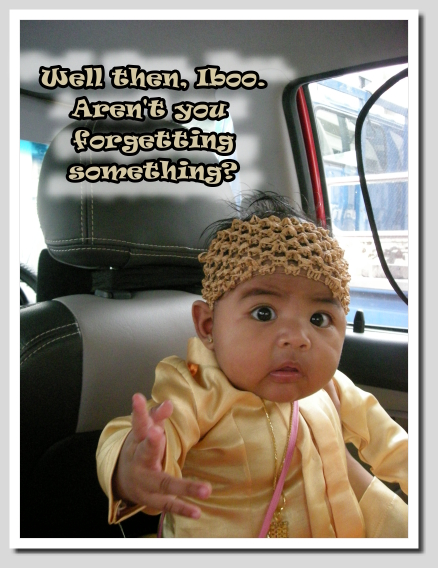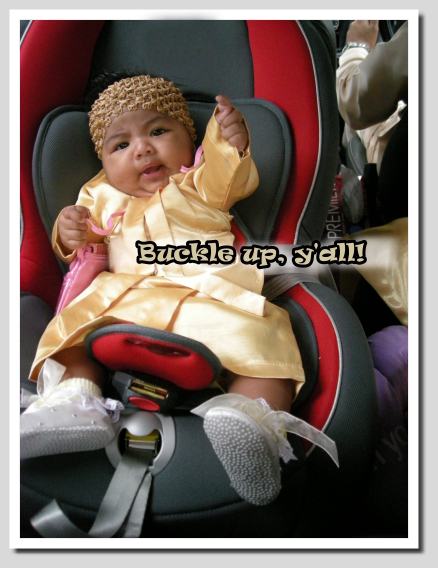 She was cranky here and there but mostly, she was fine. Since she apparently recognises people now, she gets agitated when someone she doesn't know, carries her. Just like just now. When my aunt carried her, she actually looked at me and stretched her arm out to me and gave me that "Iboo, help me!" look. *lol* But yeah, she's still a friendly baby, though – when her stomach's full. =)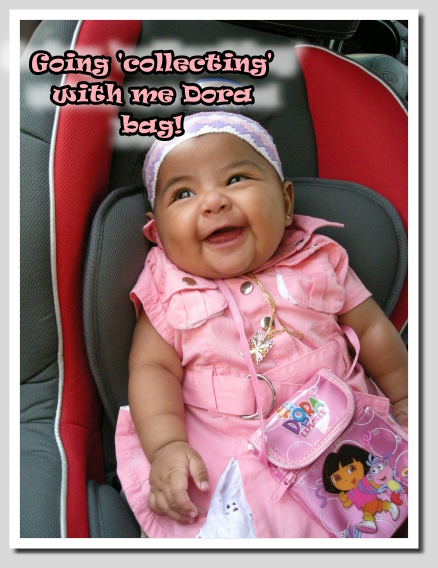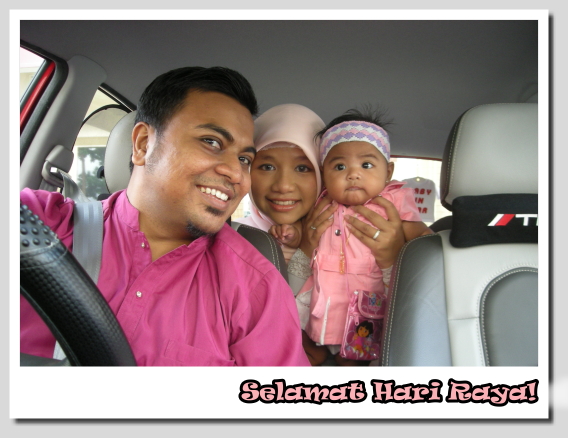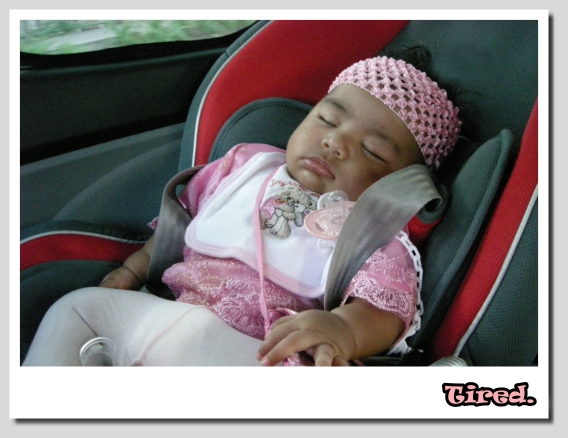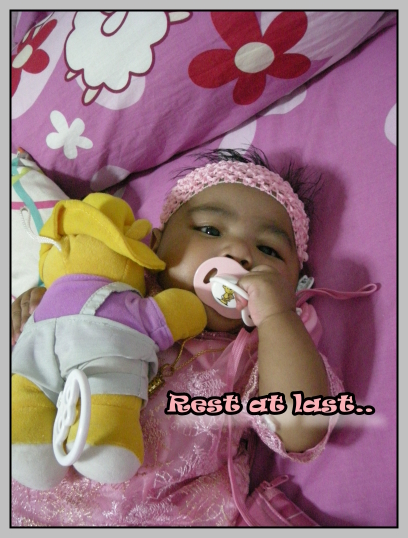 Enjoy, peeps!
Filed under:
My Life
—
1 Comment »