I was about to lament on that P. Package but then I thought, what the puck? There is really no point in doing so and I should just get over it.
Bah!
So, moving to happier things, the past weekend had been great. On Saturday, I finally got to meet my ex-neighbours' new addition. This?family lived just beside my house until?they moved about?3 or so?weeks ago. When?the new baby boy was born,?they were?still living next to me but I hadn't the chance to see him since I?was?healing from the c-sect & then had fever &?then flu. So, off to Teck Whye we went for his cukur rambut ceremony. Despite the rain and slight miscommunication on block number, Aaliya was all smiles. (well, being carried around doesn't really?warrant any cause?for complain, aye?)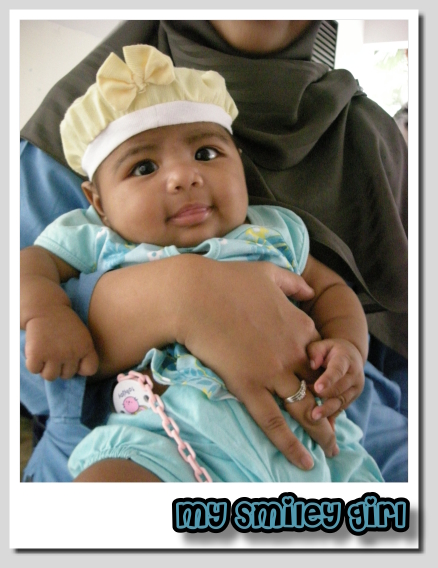 So, finally got to meet Mohd Adnan. He is so light! Oklah, comparing him to my Tembamz, he is definitely?lighter, which I guess is normal for a baby his age. I was not really expecting for him to be so light cos' he was quite 'tall'. But very, very cute. He was focusing on me with his pouty lips when I was talking to him. Heh.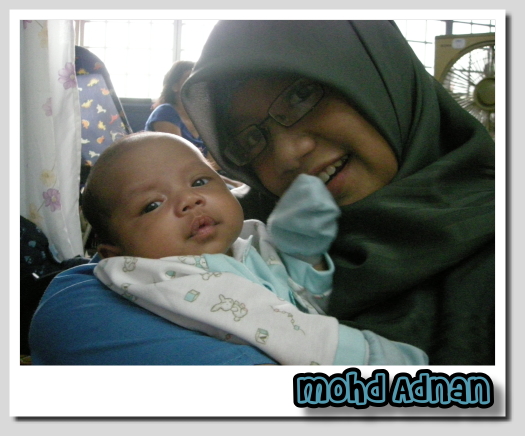 And what was Aaliya doing while I was carrying Adnan?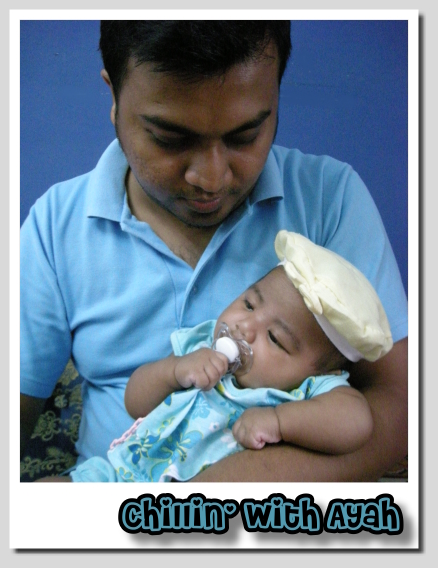 On Sunday, I went to the engagement of my dear, dear friend, Nor Fauziah Binte Sulaiman or as we call her, Poji. We have been friends since, like, kindergarten. That's like 19-20 years ago sey! Went there with a dear sis of mine and met up with another dear friend of mine whom I've known for about 17-18 years now. Those are such big numbers, I can just feel my youth kinda like, diminishing as I think about it. *shrugs* Any-o-how, Poji looked gorgeous on that day. When I entered the room, she was all dolled up, I told her to just nikah?terus since?she already looked the part. Seriously.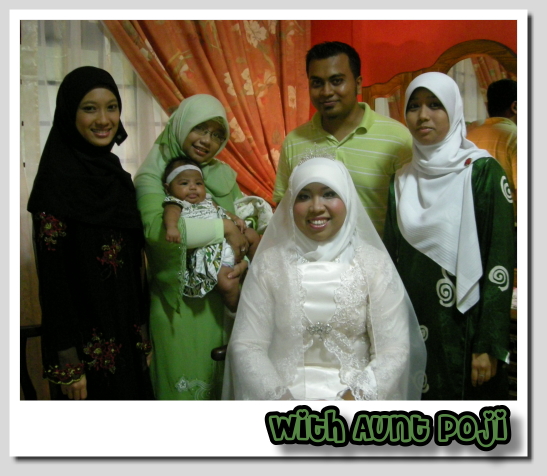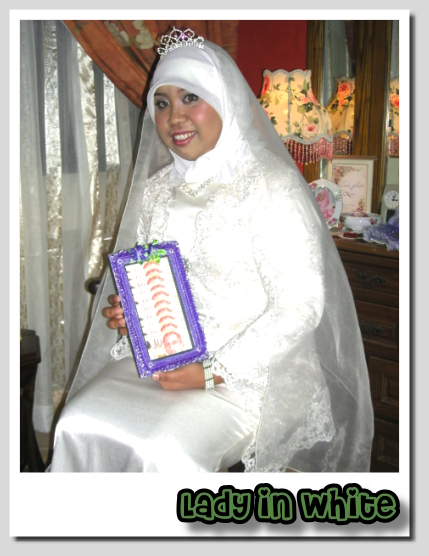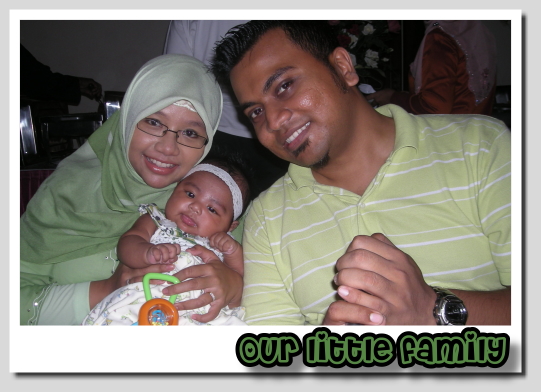 To Poji, I pray for the best for?you and can't wait to finally see you walk down the aisle.
And with that,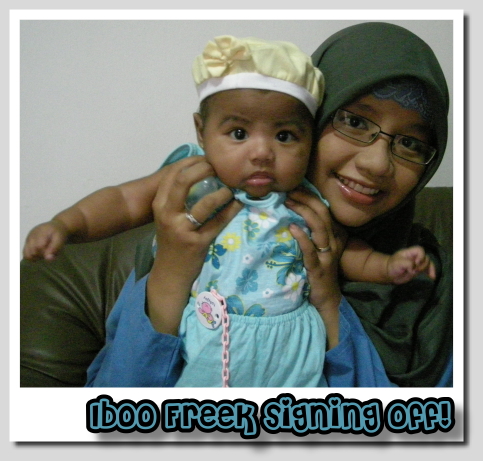 (P/S: These days, I call Aaliya – Mentelerz cos she's always?smiling and silently laughing?sheepishly when we talk/entertain her.?*lol*)
Filed under:
My Life
—
1 Comment »