As we get older, time flies so fast, you only feel the wind as it leaves you. And as I sit here waiting for next period, I'm like, okay, so it's already the 2nd day of Term 4. The September 1-week break has pretty much left me swallowing my saliva as I didn't really get to enjoy much of it. My only "big break" was on Tuesday when Dy, Tween-O and I went up to Ayer Hitam. It was the second time T-To got out of Singapore as Dy and I wanted to get some ayat-ayat stuff for our home and since it was practically Spongebob galore over there, I decided to get Patrick for my Spongebob too! Heh.
After that, the rest of the week was spent in school and attending a dance conference which, thankfully, I enjoyed. Friday night was pretty much anticipated as it was to be the Kg Clan dinner date. Been a while since we caught up with each other and of course, there were much reminiscing and poking fun to be done.
For those not in the know, Kg Clan is actually my group of friends back during our late teens in J.C days till now we're in our mid-20's. Gosh, sounds old. Anyways, early during our Year 1 (which I would like to stress since I heard some group of people from my batch later decided to give themselves kampung names as well), we were named using really obit kampung names by 2 of our close guy friends. And since the name stuck to us, we called ourselves the Kg Clan soon enough. Nope, we don't do those triad activities and stuff. We're pretty much a harmless bunch. Heh.
We had our date at Amirah's Grill. Initially, it was supposed to be a rendezvous with the moon above our heads, but due to a booking glitch, we had to settle for the first floor seats. But yeah, it was the company and banana milkshake that really mattered.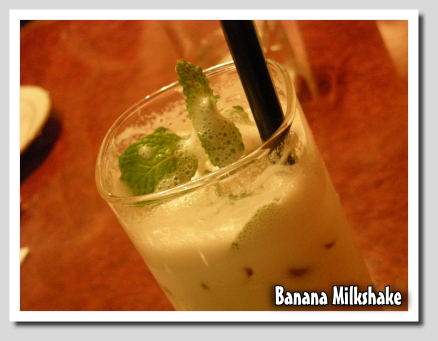 So, here you are, parts of the Kg Clan. *missing would be Petom & Letchmi or (was it Meenachi?)* (And oh, these are definitely, not our real names… haha..) (To the babes, jangan maraahh hah…)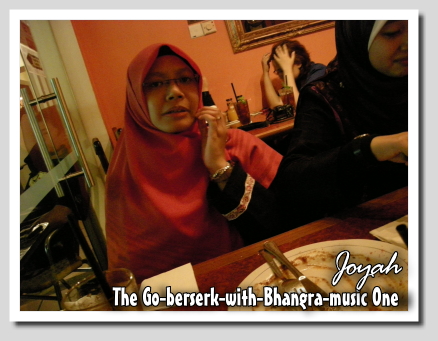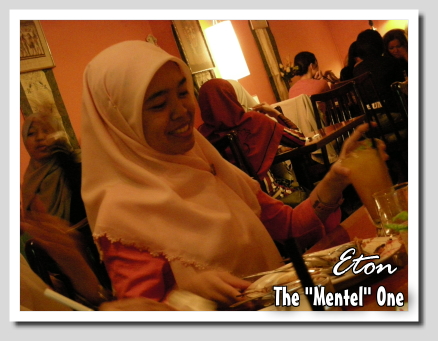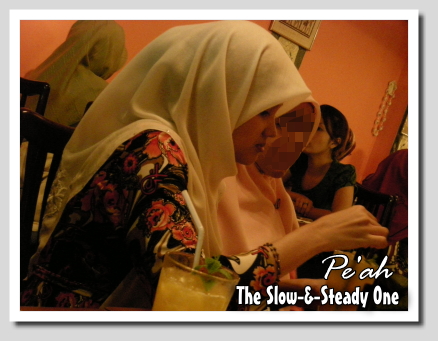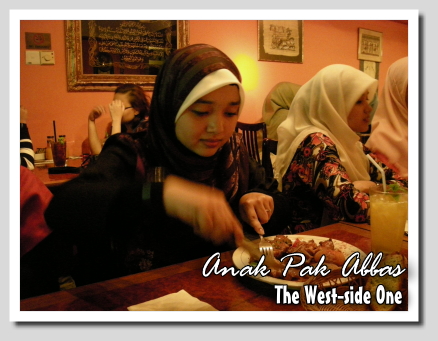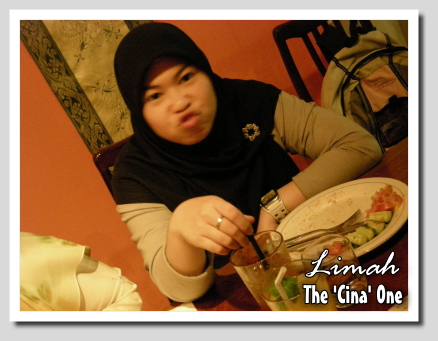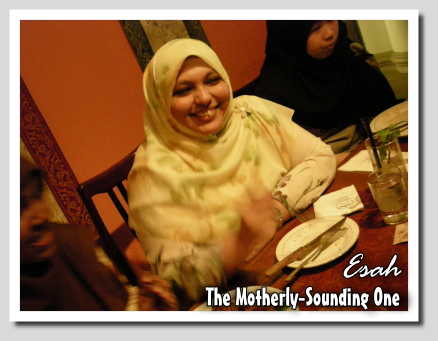 And, the person who organised the wonderful date, is the lady below…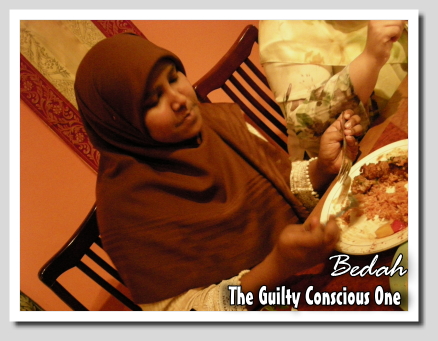 … who so sweetly set up the table for us putting her very yummy cheese tarts with a gift and our names. *muah* Sayang, Bedah! Wakakak…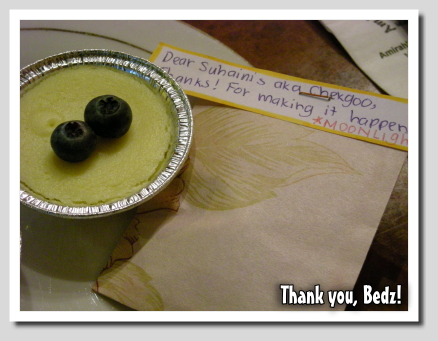 Girls, we should do this more often. If not, occasionally would be just fine, too. Love, ya!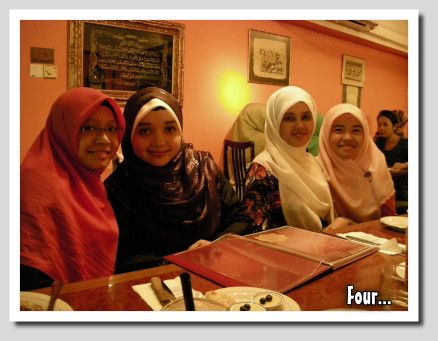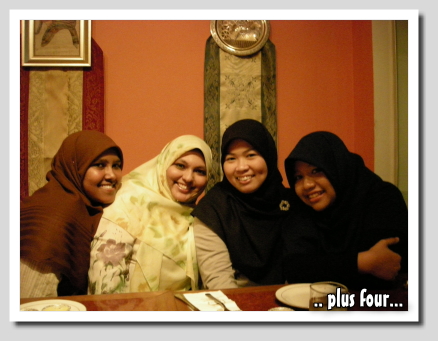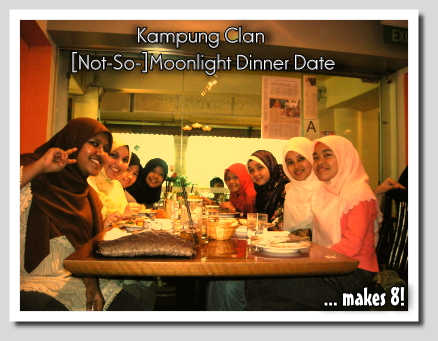 And if you're wondering what my Kampung name is… well, it's S-E-M-A-H (with the "se" pronounced like "sir" not as "say"   *winks at Dy*).
******************************************************
My wedding ring lost a diamond. *sulks*
Filed under:
My Life
—
2 Comments »